Leisure Slick Lenny: Lenny is back! We've added an entire chapter to Leisure Slick Lenny- to reach it fire up the game (the original LSL, not Lenny 2), and go to the third page of girls. Four new dates, four new conquests! We've also got 5 new posters to celebrate, and as you can see from our front page there's a new character for you to meet. Her name is Kris, and she is your girl for a beautiful boxing game we'll have coming out before Beauty Brawl. We learned a lot making Busty Box and Girly Punch will be every bit as good but feel a lot more like boxing! Fast paced rock-em-sock em action, and sexy as FCK. We also want to thank all of our readers for your feedback in the polls- Beauty Brawl has a full design doc now and we know where we're headed.
Now if you take a look at the index page you'll see a familiar face... or rather, a familiar backside since she's facing the other way. HUNTRESS has turned out to be just too damn cool for us to let it go, so we will be overhauling the game into a more streamlined action experience, with faster, vastly improved fight mechanics... and once you've battled through the original game you can look forward to us continuing the story with a different style. The upshot is Huntress WILL BE FINISHED. So look forward to more news on that, Girly Punch updates, and Beauty Brawl casting calls. For now take Lenny for a spin!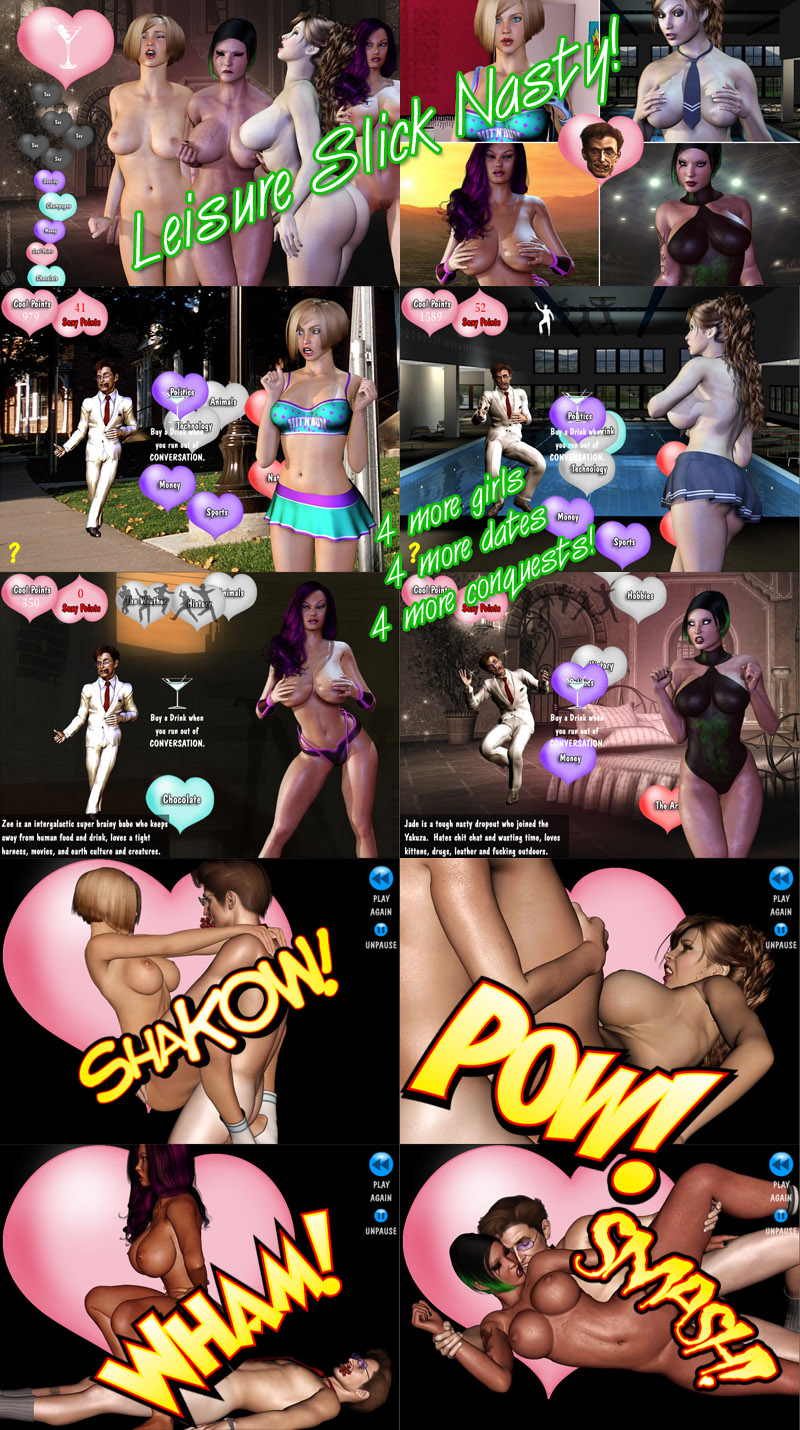 Babe World Wrestling: Fixed the HQ to allow you to reset the BWW Store separately. Some folks who played the game last year and have come back to it were finding they could only buy certain upgrades at the store. Use the RESET feature (red arrow) to reset the BWW Store upgrades to fix this issue. You will have to buy the upgrades again, but this reset option will leave your record, stats, and coins untouched.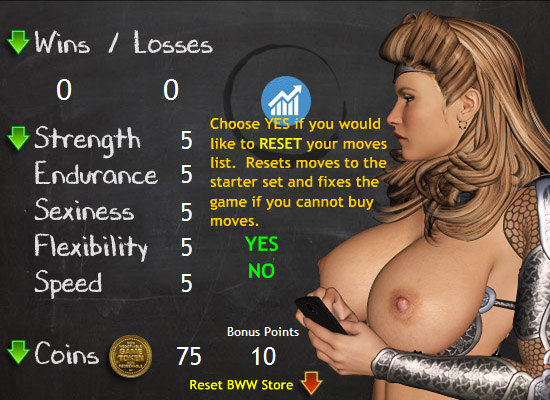 The Babeworld Wrestling Guide is now completely up to date with many new and rewritten sections including a master list of every upgrade and option available from the BWW store. The complete guide is 50 pages!